This shop has been compensated by Collective Bias, inc and its advertiser. All opinions are mine alone. #ShareYourSummer #CollectiveBias #ad
I encourage you this summer to take the time to let those who are special to you know just how much you love them and care about them. In order to get you started, I have the perfect recipe to share with you.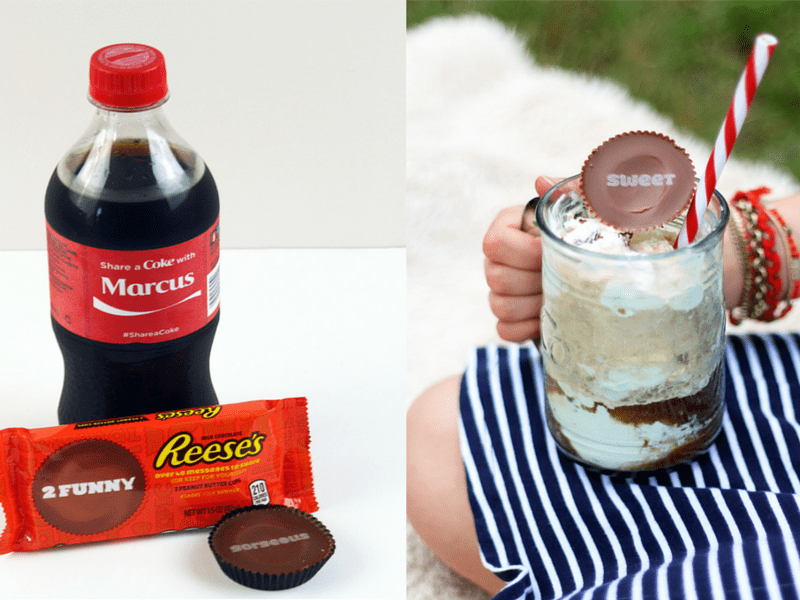 How does a REESE'S Cups Ice Cream Coca Cola Float sound to you? My mouth starts watering all over again at just the mention of it. I am a huge ice cream lover and also Coca Cola so the two together is perfection in my household.
I happen to do a lot of shopping at Wal-Mart which is where I came across the Share a Coke Enjoy a REESE'S Cups display. With so many Coca Cola 20 oz personalized name bottles and the exclusive at Wal-Mart REESE'S cups with fun words to share, I knew that I had the perfect way to surprise my husband and share something special together. Isn't it just so neat that there is a surprise saying on every REESE'S cup when you open the package? It makes me wonder how they get the words on there so nicely without crushing the candy to pieces. I know I wouldn't be able to.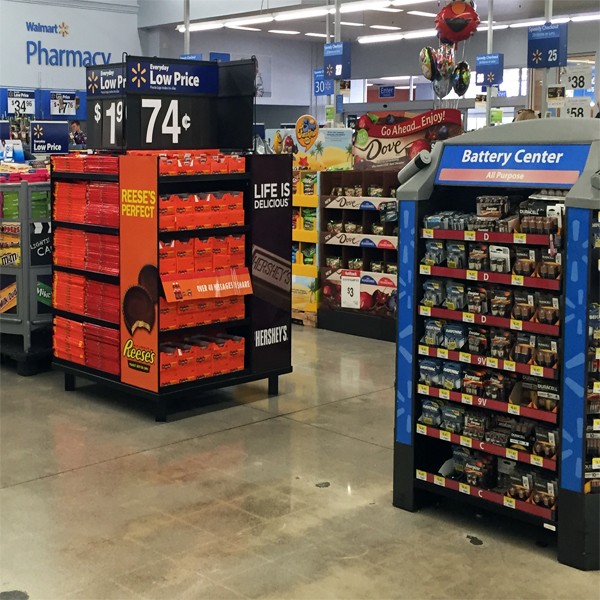 Wal-Mart happens to have the widest selection of personalized name Coca Cola products with well-organized displays making it even easier to find that special name. I found the displays on the main front aisle directly in front of all the cash registers so you really can't miss it.
This year Coca Cola's campaign is bigger than ever with more than 1000 names out there to choose from. My husband's name is Mark but he has been called Marcus as a nickname all his life. I love that I was able to find one with his nickname on it too. The REESE'S Cup was printed with the word "gorgeous" on it. It brought a smile to my face because my husband always calls me gorgeous whether I feel like it or not so I knew that the combination of gorgeous and Marcus was going to be perfect for his sweet treat.
Mark is notorious for bringing me little surprises home including fresh flowers, my favorite candy, new ice cream, etc. I wanted to return the favor after all he had done for me and give him something to enjoy.
But I didn't want it to just be ordinary, so I though taking it outdoors with all the beautiful sunshine and weather we have had lately would be even better. A picnic was a must to share our special treat.
Coca Cola is his favorite and REESE'S Cups also happen to be one of his favorite as well. Combining the two together in one perfect dessert could come no other way than with a REESE'S Cups ice cream Coca Cola float. This recipe is so easy to make and doesn't even require an ice cream maker. You could also make it together with whoever you are sharing with for even more fun.
Ingredients and Supplies:
Coca Cola 20 ox personalized name bottle
REESE'S Peanut Butter Cups with fun words to share
8 oz whipped cream
½ cup milk
½ tsp vanilla extract
Pinch of salt
Plastic wrap
Start by placing about 3 REESE'S Peanut Butter Cups into a Ziploc bag and crush into small pieces. Be sure to leave one REESE's Cup with the fun word set aside to use to top off your Coca Cola float at the end. Set them aside until later. *You may want to use more or less REESE'S Cups depending on how much you want in your ice cream.
Stir together the milk, vanilla extract and salt.
Combine the milk mixture and REESE'S Cups into the whipped cream being careful to not over stir but instead folding them in gently.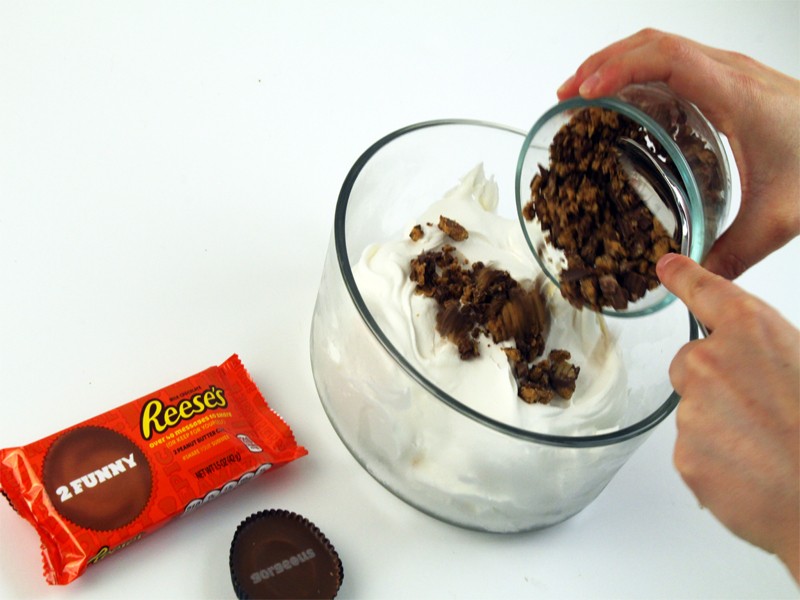 Pour into a glass or freezer safe container and cover the top of the ice cream with plastic wrap being sure to press the plastic wrap down directly on top of the ice cream to prevent any excess air.
Place the ice cream in the freezer for about 8 hours or allow to sit overnight until firm.
Now you are ready for that picnic. All you need to do is grab a blanket, a large glass mug, and a big straw to share!
Start putting the Coca Cola float together by placing about 3 scoops of the ice cream into the bottom of the glass mug. The more the merrier, right?!
You will also notice in the picture above that my glass mug even has Coca Cola on the side which makes it even cuter to me.
Using your Coca Cola 20 oz personalized name bottle, pour it over the top of the ice cream and watch the fizzing begin. The glass mug is what makes it so nice because I love seeing the combination of all the ice cream with the REESE'S Cups and Coca Cola together.
Place your straw in the mug and top it off with your extra REESE'S Cup that you set aside. Be sure it has the perfect fun word on it too for your special someone.
I also used the REESE'S Cup above that said "sweet" because it paired perfectly with another Coca Cola personalized bottle that I found with the name "Kathy" which also happens to be my mother-in-love's name. She is very sweet to everyone making this the perfect sweet treat to share with her as well.
As you can see with all the different selection of REESE'S Cups and personalized Coca Cola bottles, the possibilities are endless for who you could share with. Celebrate a birthday, anniversary, back-to-school, or even graduation with something new and delicious.
If you are looking for more inspiration on how to get involved with the Share a Coke Enjoy a REESE'S campaign, then be sure to click HERE. If you are also searching for that someone special's name or want to even order it with your own choice of name, then be sure to search HERE.
I would love to know your ideas and who you would choose to Share a Coke Enjoy a REESE's Cup with. Let me know in the comments below.
Enjoy your REESE's Cups Ice Cream Coca Cola Float and of course the little things in life too!
Also if you have not already, please join me on Facebook, Pinterest, Instagram, and Twitter. I would love to hear from you with any comments, suggestions, or ideas you may have.
P.S. Please share this post with others if you enjoyed it and found it helpful. We love when you pass on goodness to others.