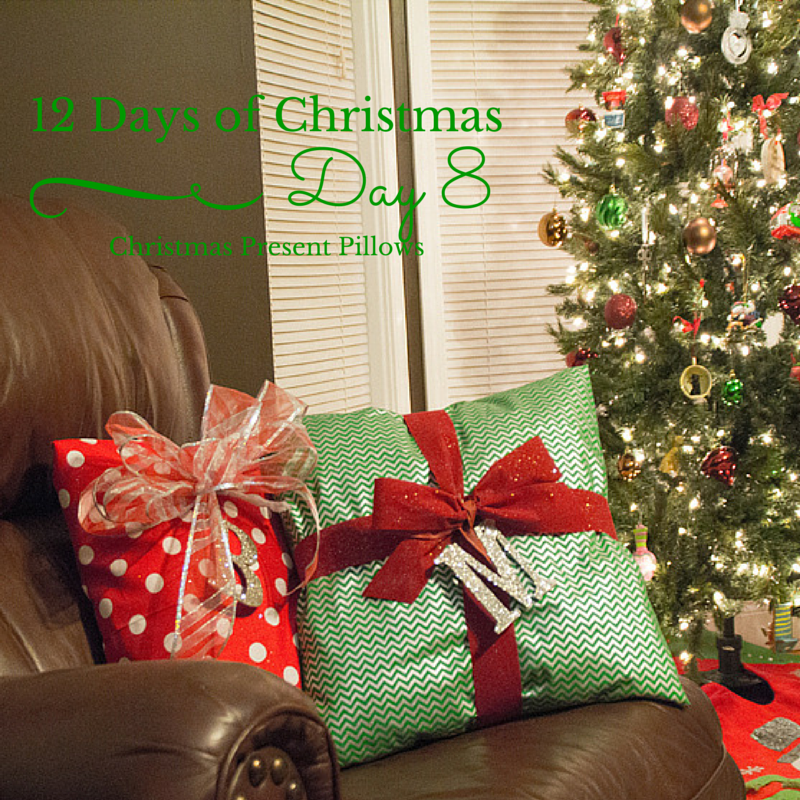 Let's just admit it that we all like to receive gifts but these Christmas present pillows are just as adorable. I love wrapping presents as well and these pillows just put me in the mood even more. I have them sitting in my recliner near the Christmas tree and can't help looking over thinking they are presents and should be under the tree.
I had several old pillows that I no longer liked and have been wanting to cover for quite some time. Christmas was the perfect opportunity to get my pillows covered and make some presents out of them. Covering these pillows is basically the same method used for wrapping a gift box too.
What you will need:
Pillow- My pillows were 16"x16".
Fabric- I had a yard cut of each fabric, and it was enough to cover the size of my pillows.
Safety pins
Scissors
Ribbon and gift tags for decoration
First lay your fabric down on a flat surface with the pattern side facing down.
Lay your pillow in the middle of the fabric.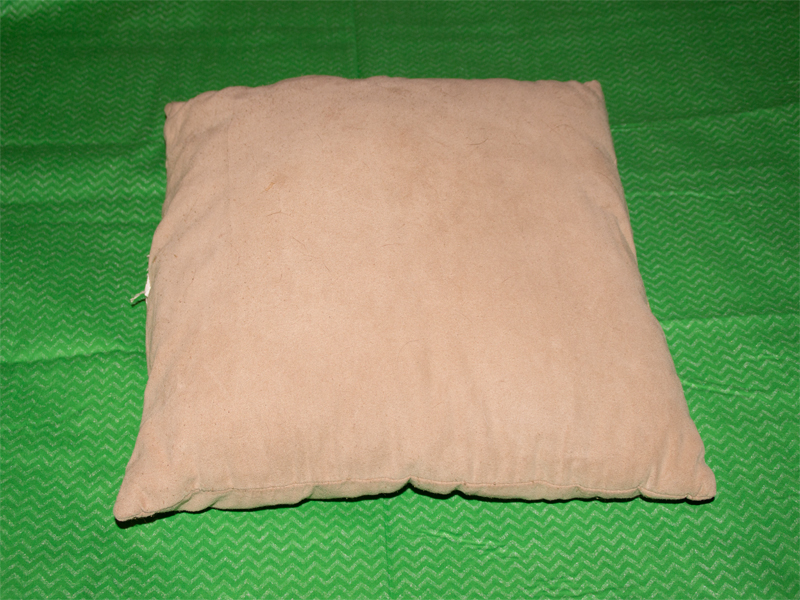 Fold the fabric up over half of the pillow.
Then fold the other side of the fabric up on the pillow.
Starting on one side fold the corners in and make a point just as you would wrapping a present.
Do the same for the other side.
Fold one side onto the top of the pillow and then the other side on top as well.
Using straight pins, pin the fabric down to keep it from coming unfolded. I used two pins for the middle section and it held it in place just fine.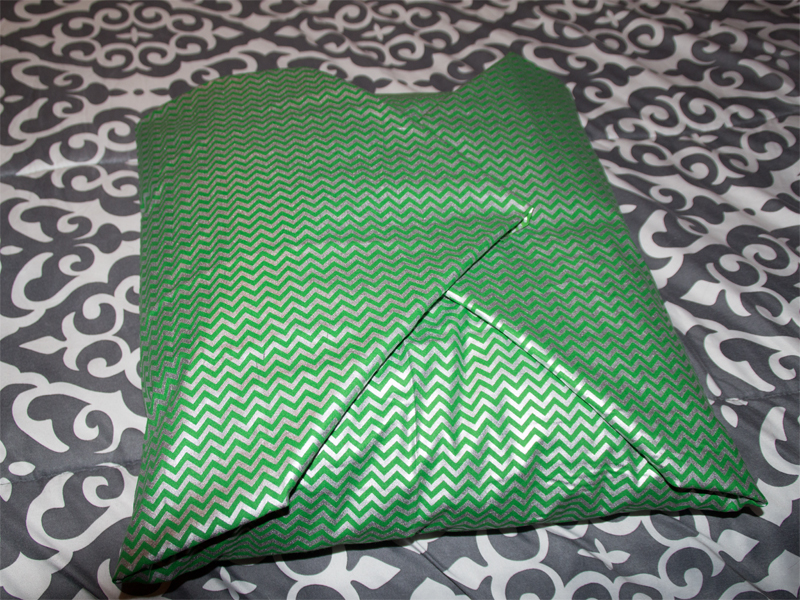 *Don't worry if the fabric doesn't seem perfectly folded because where you pin it will actually be the back of the pillow.
Using a pretty Christmas ribbon, wrap it around the pillow and tie in place for the bow on your present pillow.
Then hang a tag or ornament for that extra decoration. I had two letters that were actually to be used to add to a stocking for extra decoration but thought they would be perfect for these pillows. I had an "M" for my husband Mark and of course a "B" for me.
I also think a small and simple ornament would be cute too.
These pillows turned out so cute that it is hard to not want to just break them open like an actual Christmas gift.
If you happen to have some pillows that you really do like, then because this is a no sew pillow cover you could always cover the ones you have just for the holidays and then remove the fabric.
Also check out thrift stores for inexpensive pillows that you would want to cover. You don't have to worry about what the pillows look like either because they are going to be covered.
Enjoy giving presents away to your family and friends, opening some presents of your own, and also these adorable Christmas present pillows.
Be sure to check out the other fun Christmas ideas in 12 Days of Christmas. Yesterday I shared a live Christmas tree ornament that will keep each year's memories alive.
Also if you have not already, please join me on Facebook, Pinterest, Instagram, and Twitter. I would love to hear from you with any comments, suggestions, or ideas you may have.