Do you ever get tired of the mess and clutter in your craft room to the point that you just can't stand it anymore? I will get busy working on different projects while juggling the everyday demands of life and sometimes the mess just has to wait. Don't worry; it isn't going anywhere. As a matter of fact, it is always waiting on me when I come back. I began organizing and redoing the look of my craft room a couple of months ago but haven't really been happy with the feel of it until I found this adorable organization pegboard from Designed by Dawn Nicole. I love her style and all the inspiration. I fell in love with it immediately and told my husband we had to go to Lowes ASAP! He looks at me and just smiles knowing that another craft project is in the works.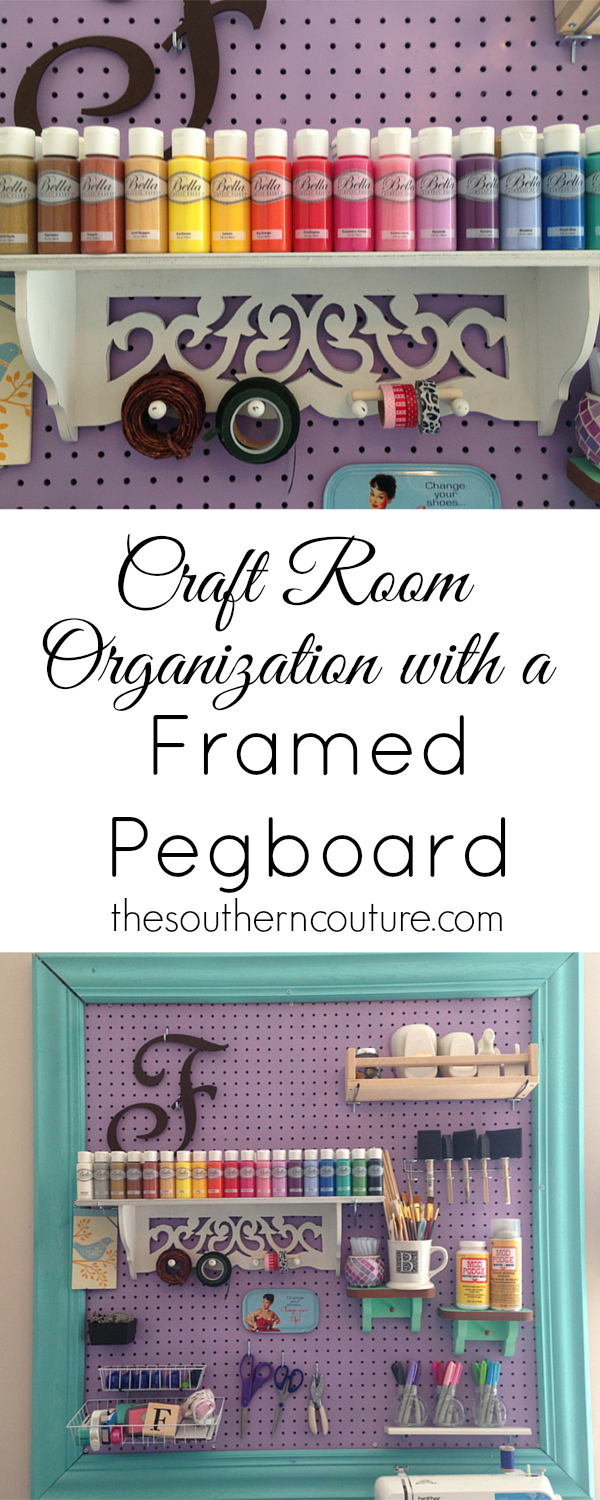 We made it to Lowes shortly after and little did we know that our small, "good on mileage" car was not made to carry pegboard around. It was quite interesting attempting to get the pegboard that we had already bought into the back seat of our car. People were walking by staring at us as we pushed and pulled struggling to get in. Well perseverance and determination is key. I am happy to report that the pegboard made it home with only a few minor scratches that I was able to hide with spray paint anyways.
This project is not too expensive to make and is especially cheaper than if you bought something similar in store. You can make it as detailed and expensive as you would like depending on the accessories you use to organize and decorate with. The great thing as well is that this is something you can change and add things to the more you work with it until you have it just the way you want it. I am quite the perfectionist and spent a lot of time rearranging my board.
What You Will Need:
4' x 4' Pegboard
Molding- We have a large supply of molding in our garage from where the builder of our house had extra and left it here. This was a huge cost saver for us. But your molding can be as expensive or inexpensive you want depending on what style you like. I think the molding is what made this project so great because it takes the look to another level and is well worth it.
Spray paint- I chose two different colors: one for the pegboard and one for the molding. I used a spray paint for the molding that was primer and paint both included. With the primer included, it is a little more expensive but is worth not having to buy more cans to cover the wood if the wood just soaks up the paint. Plus it takes out an extra step of having to sand the wood.
Paint primer– You can also use paint primer to paint the wood molding if you choose to not use spray paint with primer included.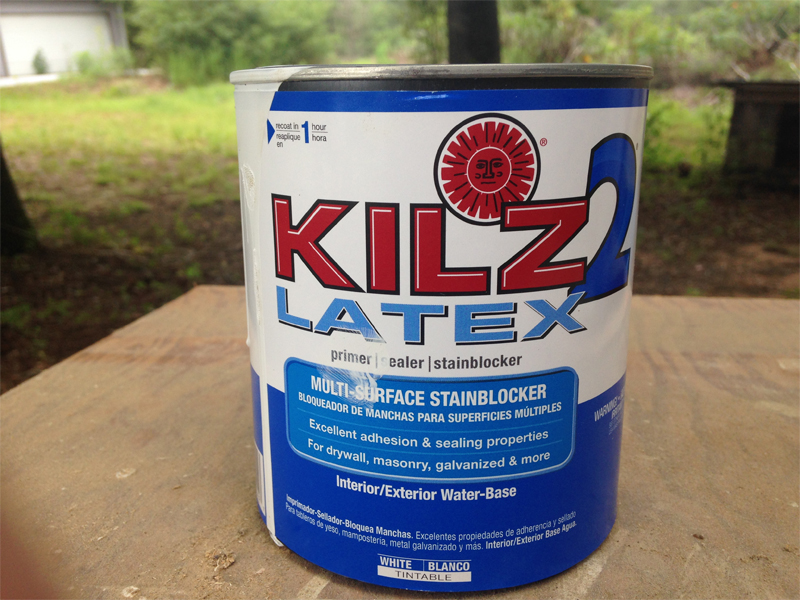 Paint brush– if using paint primer
Pegboard accessories kit– I found one at Lowes that came with many different parts and hooks.
2 1" X 2" wood pieces
Pencil
Organization Items- Look around the house for different baskets, shelves, etc. to use for organizing. Also check out the dollar store where you can find baskets and similar items for only $1.
Let's Get Started!
Measure your molding using the T-square or tape measure. Because my pegboard was 4' long, I measured the molding to be the same.
Using a miter saw, cut at a 45 degree angle.
Continue for the other 3 pieces of molding as well. I used the first piece I cut to measure and mark the other pieces.
Once all your wood is cut in the correct lengths depending on the size of your pegboard, you can now spray paint your pegboard.
Spray paint your molding as well but with a different color depending on what style you want. I had bought spray paint that included primer. I forgot that it had primer in it as well and painted my molding with primer and allowed it to dry.
Once it was dry, I went ahead and spray painted it. Let's just say my molding should have plenty of primer.
Once the pegboard and molding are all dry, I squirted liquid nails on the back of the molding and immediately placed on the top of the pegboard.
I then placed heavy objects on all 4 corners to help the molding adhere to the pegboard. I then allowed it to sit overnight.
Using a miter saw, cut the 1" X 2" wood into two pieces measuring 4' each or whatever length your pegboard is.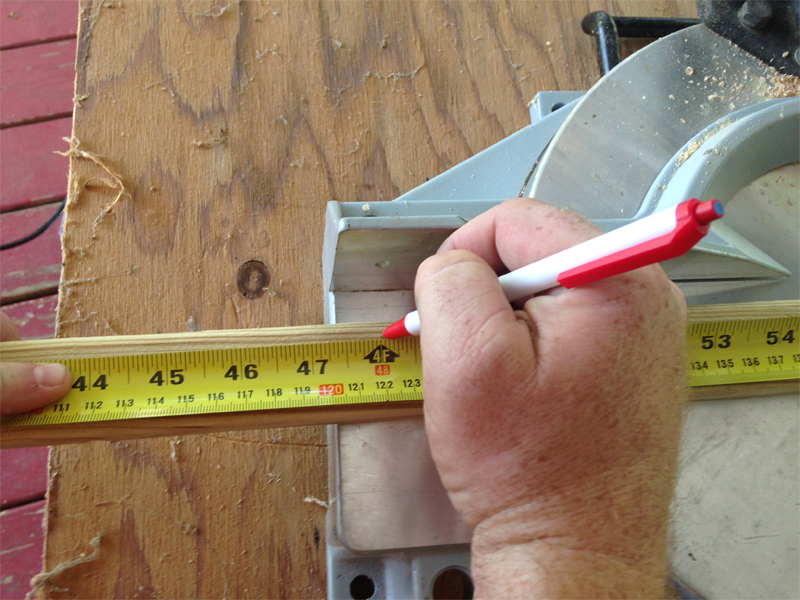 You are now ready to hang your pegboard. Once you see it hanging, the excitement truly begins.
Measure the wall and mark where you want to hang your pegboard.
Using the wood screws and a power drill, attach the 1" X 2" pieces to the wall first. This helps to secure the pegboard and also allows you to place the different attachments to the pegboard and move them around as well when needed.
*Quick Tip: Be sure to not place your wood pieces all the way to the top of the board and the bottom. You need to be able to screw through the pegboard onto the wood pieces. If not, then you will have to screw through the wooden frame. I personally ended up screwing through the wood frame to ease myself that it was more secure. It is not necessary though.
Then once the wood pieces are screwed into the wall, you will need someone to help you hang the pegboard. I drilled 3 screws through the top and the bottom of the pegboard into the wood pieces.
Now take a step back and look at the beauty before your eyes.
You are now ready to organize all your supplies. You will not regret this project. I love organizing things so much! It is a natural high for me for sure.
I grabbed a couple baskets from the dollar store that worked perfect.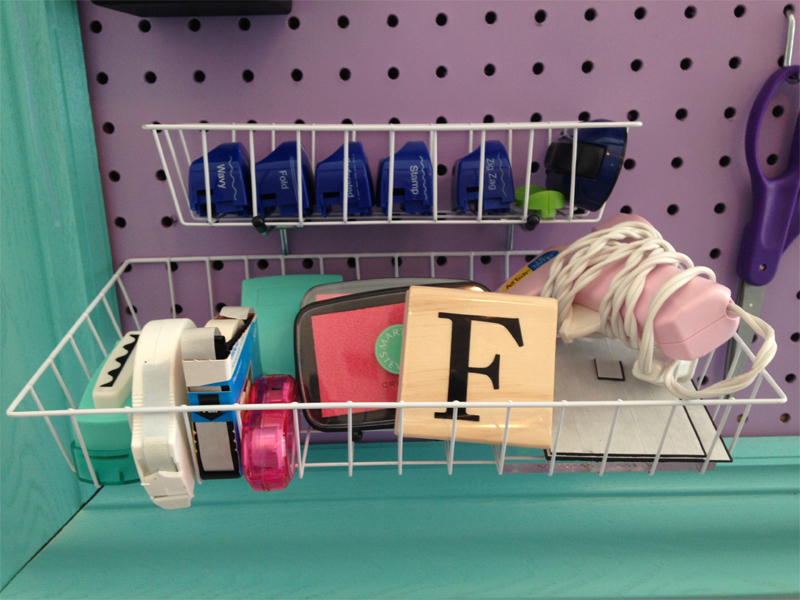 Look around your house for random shelves and other décor items that you may have bought and planned to use later but still haven't. I had several decorative shelves that I bought at Goodwill but never actually hung or used.
This wooden shelf came with 4 glass jars that I found at Ikea. I ended up splitting them apart and using them differently but loved them so much!
The large wooden "F" is actually a piece of décor that was used at my wedding to add a little extra flair.
I also left some space to use for any future craft item purchases that need to be organized.
To the right of the pegboard, I hung a decorative cabinet that I also found at Goodwill to hold my sewing thread. They are specific organizers for thread that you can purchase at any craft store but like the uniqueness of this one and that extra design it gives to the room.
One last thing that I want to say about this pegboard organizer, is that the possibilities are endless for how you choose to organize everything. I like to have things grouped together that I use together such as the paint with the foam brushes and paintbrushes side-by-side.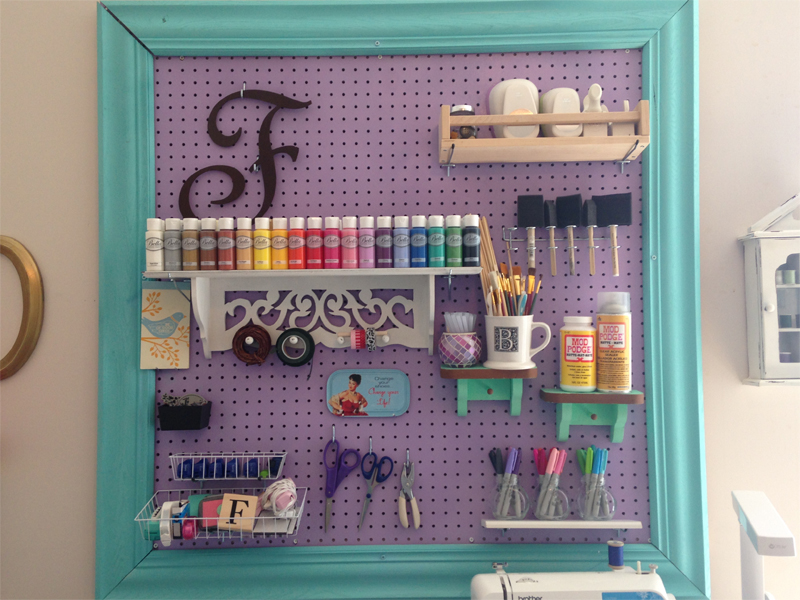 I am in love with this pegboard and cannot wait to start my next project using all my organized tools. This pegboard is one to enjoy for many craft projects in the future. Just don't forget to enjoy the little things in life as well!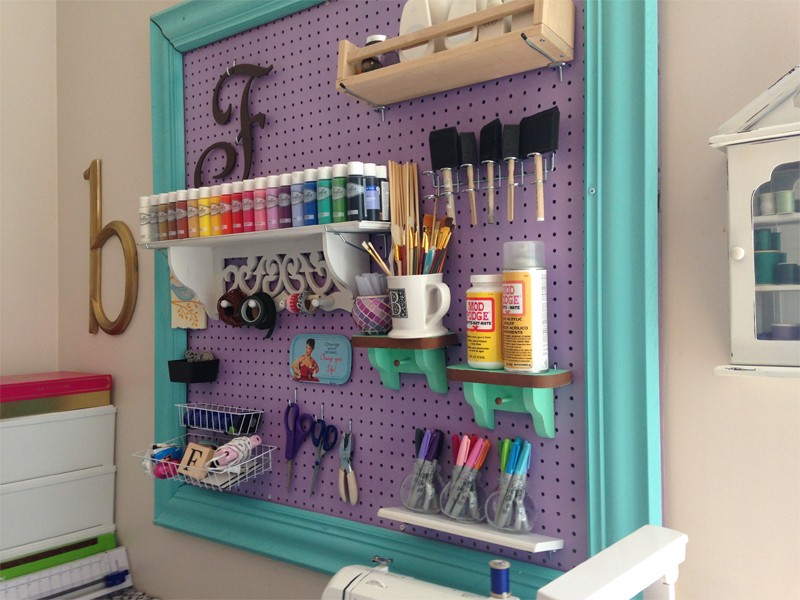 Also if you have not already, please join me on Facebook, Pinterest, Instagram, and Twitter. I would love to hear from you with any comments, suggestions, or ideas you may have.