With just a little effort, make some decorative hot cocoa spoons that you can enjoy with any warm cup of hot chocolate. Also perfect for a gift.
I certainly have always loved hot cocoa, but for some reason this year I have been going crazy over it. It seems like every afternoon after working or at night, I find myself in the kitchen sneaking another warm cup with whipped cream and sprinkles on top. How delicious does that sound especially when your cuddled up under a warm blanket in front of the fireplace with the tree glowing beside you?
If that sounds pretty amazing, then why not share that experience with someone else with these decorative hot cocoa spoons? These would make the perfect DIY gift for friends, neighbors, coworkers, stocking stuffers, etc. when you pair them with some cocoa mix. Now they can make the same memories you are with their warm cup of cocoa. Let's get started now so you can enjoy a cup right away. Plus there is a special little twist of an ingredient that I use to give a surprise flavor when they take a sip.
Decorative Hot Cocoa Spoons
Ingredients and Supplies:
You will need spoons obviously so why not use Chinet and their cut crystal cutlery. I love this pack because they look so fancy and the design on the handle takes the whole appearance a notch above. *And no, I'm not being paid to say this. I truly do love their products. It's that simple.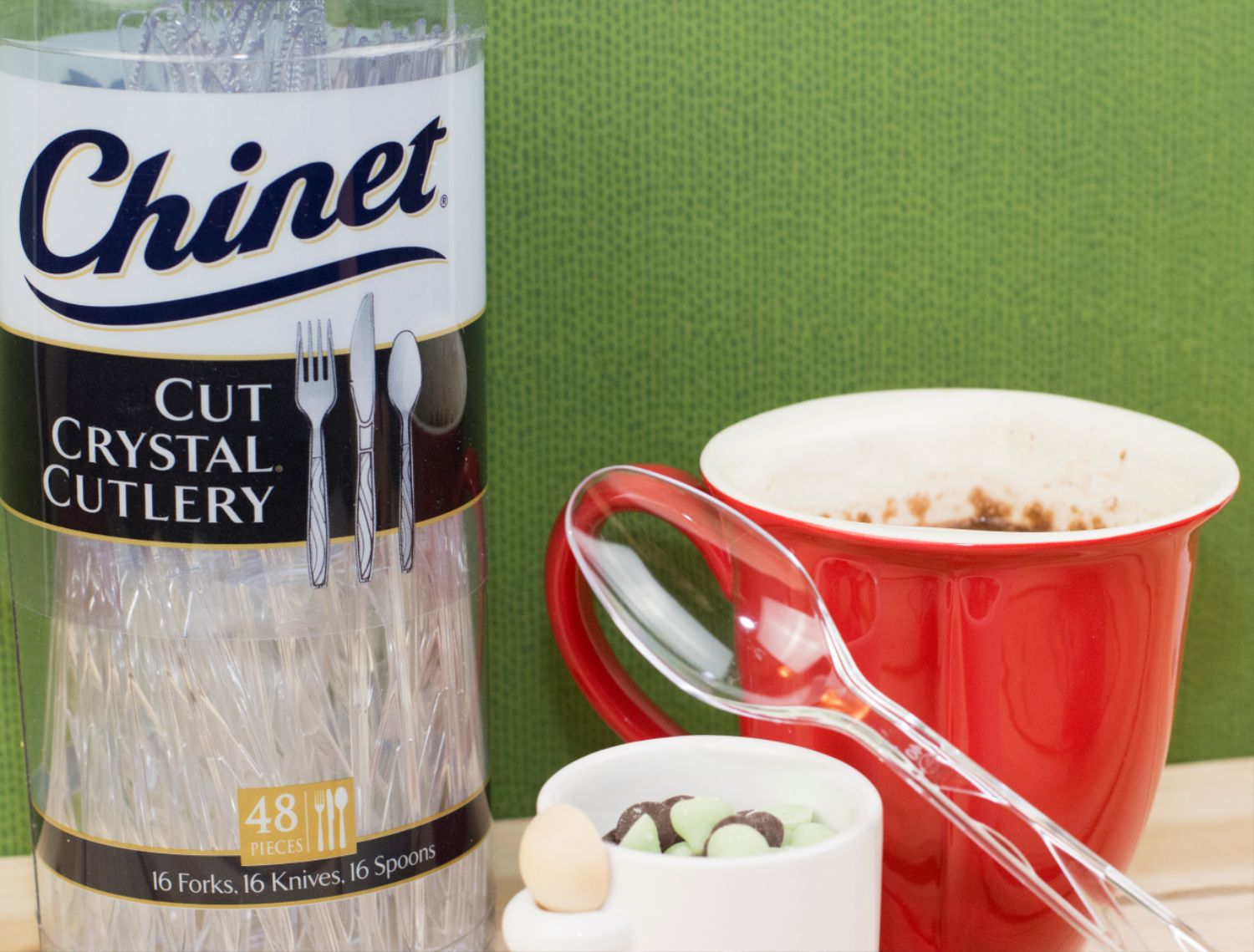 My special little twist in flavor are these combination chocolate chips that also have mint flavored chips mixed in. Once you melt them, you can't see the color difference, but the flavor is huge.
Melt your chocolate chips according to the package directions until it is smooth.
Dip a spoon in the chocolate until the bottom is completely covered.
Immediately add your toppings or a combination even. You do not want to wait until the chocolate hardens so that your toppings will stick.
I lay mine on parchment paper to let the chocolate harden. The chocolate and spoons will not stick either and remove very easily.
I used a couple different assortment of sprinkles, some mini marshmallows, and crushed candy cane pieces.
Now you just need a big mug full of hot cocoa and you are ready to start dipping and stirring.
The mint chocolate chips will also give the cocoa a hint of peppermint flavor that is truly delicious.
What would be your topping of choice? I love the mini marshmallows! Let me know in the comments below. And if you are truly indulgent, then go ahead and add a squirt of whipped cream and sprinkles to the top. Merry Christmas!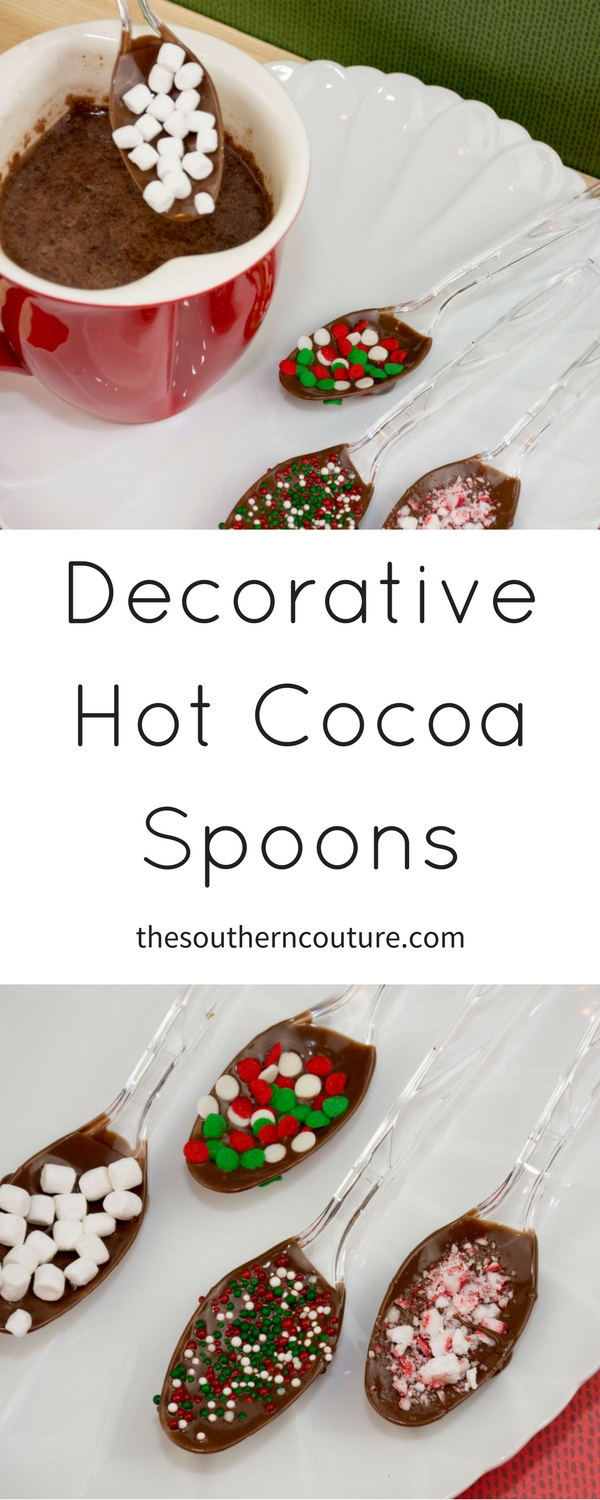 Some of the links in the post above are "affiliate links." This means if you click on the link and purchase the item, I will receive an affiliate commission. Regardless, I only recommend products or services I use personally and believe will add value to my readers.
GET ACCESS TO MY FREE PARTY PLANNING CHECKLIST!
Sign up to download your FREE party planning checklist, available exclusively for subscribers!