Summertime is finally here which makes my heart happy. I enjoy the time outdoors with cookouts and grilling. Another great way to make memories is around the campfire roasting marshmallows to make that perfect s'more. Just to understand how much I love s'mores, I shared my copycat Starbucks s'mores frappuccino recipe on the blog a few weeks ago if you missed it. It is divine!
But let's admit it. Sometimes you just get a craving for a s'more and then realize that you don't have a fire built, and you don't really want to for just a few marshmallows. Well now you don't have to. All you need are the traditional s'mores ingredients and your microwave. Now doesn't that sound like a breeze? Let's get to snackin'.
Ingredients:
Graham crackers- Try the chocolate graham crackers too if you are a chocolate lover like my husband.
Chocolate bar
Marshmallows
Place half of a graham cracker on a plate and then top with a piece of the chocolate bar first and then one marshmallow. Microwave for about 20 seconds. You may have to cook for about 10 seconds longer if the marshmallow needs to be melted more.
Take the plate out of the microwave and then top it off with the other half of the graham cracker. Your s'more is now ready to enjoy without all the fuss of building a fire to roast them.
It will still taste delicious and give you a walk down memory lane at the same time to your favorite summer camps.
I hope you enjoy this sweet treat as much as I do and make some wonderful memories this summer with your kids too.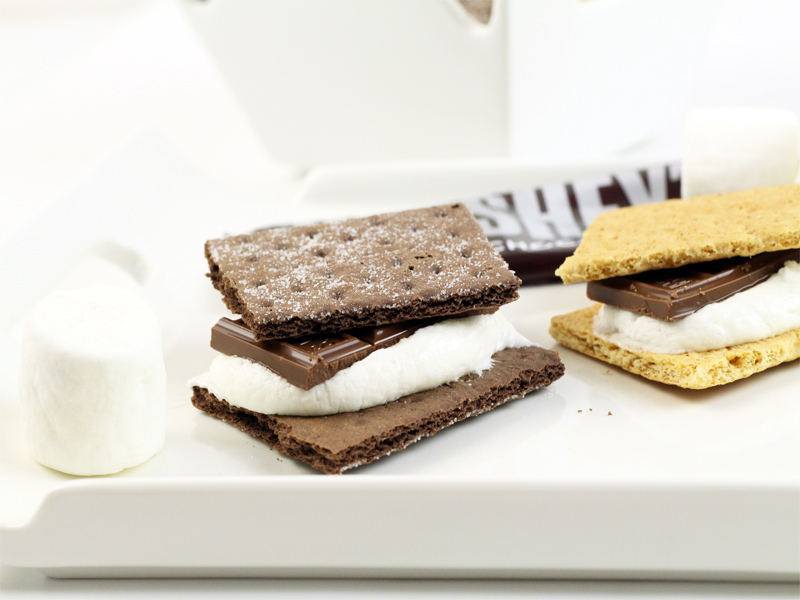 Enjoy the crisp of the graham crackers and the stickiness of the marshmallows all drenched in melted chocolate. Sometimes it's just the little things that make those Summer memories so special.
Also if you have not already, please join me on Facebook, Pinterest, Instagram, and Twitter. I would love to hear from you with any comments, suggestions, or ideas you may have.
P.S. Please share this post with others if you enjoyed it and found it helpful. We love when you pass on goodness to others.