In my opinion you can never have too much holiday décor which is why I am sharing this XOXO Valentine wall décor with all of you.
I love seeing all the hearts and pink and red decorations in the stores. And don't forget the boxed chocolates too! There are so many cute crafts you can make for Valentine's Day and really get the whole family involved. I shared a Valentine memo chalkboard that you can make and share sweet notes with your family too on the blog earlier this week if you missed it.
"XOXO" is such a cute phrase to use not only for Valentine's Day but also throughout the year. It would be great to use in a girl's bedroom or even in my craft room. After buying the letters, I also thought spelling "LOVE" would be just as gorgeous.
Now let's make your wall décor that will look expensive but really isn't.
What you will need:
Spray paint– I chose white because I wanted something that could be used throughout the year. I just didn't think my husband would appreciate a bright pink decoration all the time.
Glitter craft paint– The paint I used covers like clear but has glitter in it with a tint of color and also a light pink color.
Cardboard box
First spray paint the wooden letters with the color of your choice. *Depending on the letters, you may want to sand them first in order to have a smooth finish once painted.
Once they are completely dry, paint a thin layer of the glitter craft paint over the tops of the letters using the foam paintbrush.
Once the paint has dried which shouldn't take too long, you can start gluing them together. I just squirted wood glue between the letters and held them in place until the glue had hardened to ensure they were stuck together good.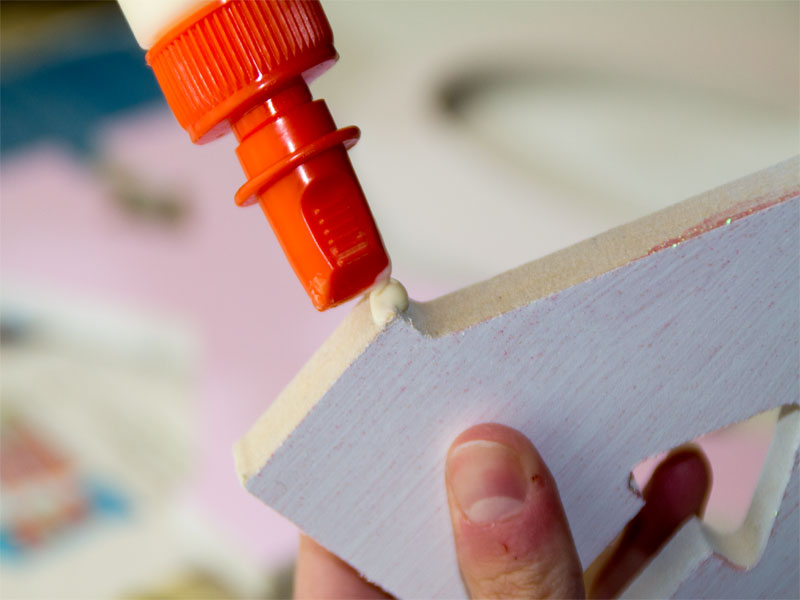 After all the letters are connected, flip them over with the back side up. Cut small pieces of the cardboard box and glue them on the back with the hot glue gun where two letters connect to keep them together. I know the cardboard box sounds funny, but it will help to make the wall décor sturdier.
Once you are done gluing the cardboard pieces into place, you can now hang it up or sit it on a table with other decor pieces.
I absolutely love how mine turned out with the glitter paint layer. I hope you will make your own and please share with me.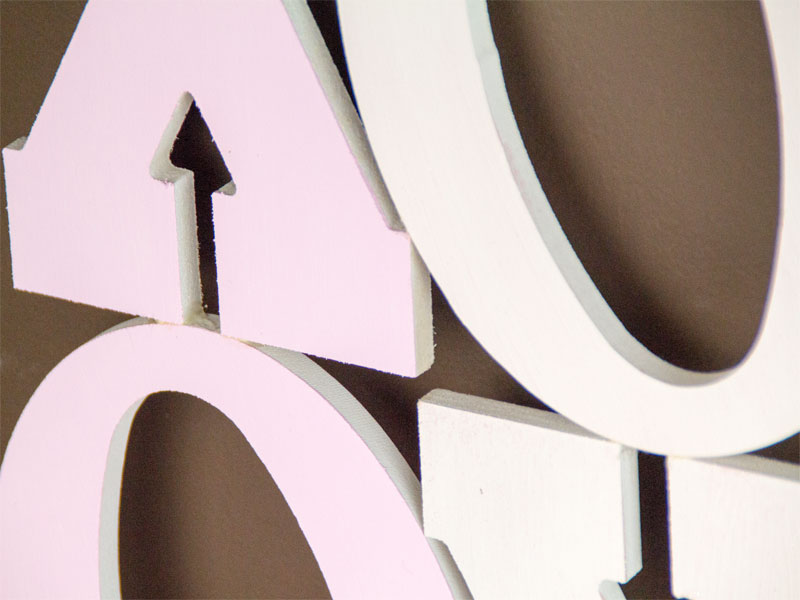 Enjoy your Valentine's Day and most importantly the little things in life!
Also if you have not already, please join me on Facebook, Pinterest, Instagram, and Twitter. I would love to hear from you with any comments, suggestions, or ideas you may have.
Some of the links in the post above are "affiliate links." This means if you click on the link and purchase the item, I will receive an affiliate commission. Regardless, I only recommend products or services I use personally and believe will add value to my readers.